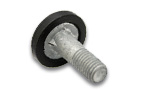 Bolts with wedge underheads
Under the round heads of the bolts are found the wedges (also called nibs). The heads can also be lined with plastic (PP-KAPPE).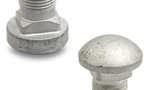 Bolts with a square underhead
The square underhead simplifies the mounting and extraction of the fastened object. The bolts are also utilized both in agricultural machinery and in earthmoving equipment.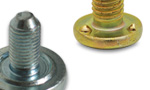 Welding bolts
We manufacture welding bolts in various versions and sizes utilized above all in the automotive industry.