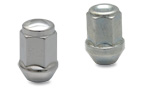 Domed nuts
Domed nuts in various shapes for the mounting of aluminum alloy wheels.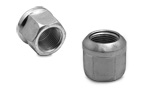 Nuts for knurled stud bolts
Nuts for the mounting of knurled stud bolts for the wheels of tractors and trucks as well as the mounting of wheel spacers for the wheels of sports cars.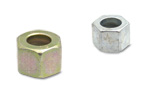 Nuts for hydraulic systems
Nuts for the mounting of hydraulic systems and high pressure tubing in electrical machinery.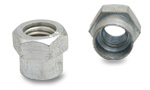 Nuts for industrial brushes
We produce nuts for the mounting of brushes in electromechanical machinery.